In honour of World Oral Health Day on 20 March, this blog will focus on the importance of oral health care for pets.
It is essential to remember that your pet's dental health is vital to their well-being and, as such, it should not be neglected. Dental disease could be a sig of a serious disorder which, if left untreated, could have devastating effects on your pet's health.
Red gums, yellow teeth, bad breath and bleeding are all signs of oral disease, which can have serious consequences for pets, such as infection, severe pain and even organ damage. Excessive drool and a reluctance to eat harder foods may also be signs of developing gingivitis and periodontal diseases.
Regular check-ups and maintenance can help to avoid most of the problems associated with oral disease and enable your pet to live a longer, healthier life. Regular examinations could also save you money in the long term by avoiding the need for expensive medical procedures – prevention, after all, is better than cure. Nevertheless, it is important to remember that procedures in Doha, Qatar, will vary from one veterinary establishment to another and that the cheapest option may not always be the best one. Your pet is a valuable member of the family and deserves to be treated like one, so make sure that he is in good hands.
What does a dental check-up involve?
Your veterinarian will perform a thorough oral examination. He may also recommend professional tooth cleaning one or twice a year, in which your pet's teeth will be scaled and polished and any plaque and tartar that has built up will be removed in order to avoid any future dental issues. If necessary, he will recommend a tooth extraction in case of serious oral disease.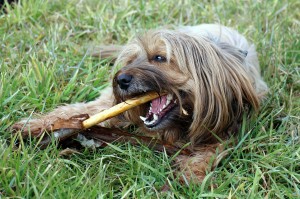 How can I help?
Owners can help their pets to maintain healthy teeth by brushing them once a day (for further information on good oral hygiene, see our article entitled 7 Reasons to Celebrate National Pet Dental Health Month in the Pet News Qatar section of this website).
Diet also has an important role to play in dental health, with many dental health issues being caused by malnutrition. The importance of a healthy eating plan should not be underestimated and your veterinarian will be able to help you devise a suitable programme for your pet.
If your pet is due for a dental check up, why not take this opportunity to contact us on 4411 8850 for an appointment with one of our qualified veterinarians here in Doha?
The CVH Team