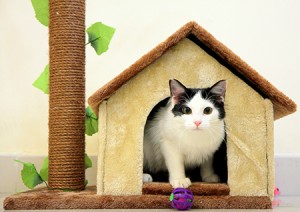 Our Veterinary Supervised Boarding Facilities will allow your pet to be comfortable and pampered while you are away. Our on-site veterinarian will be there to help your pet if any problems should arise. We provide photos and Skype services if you are away for a prolonged time and would like to keep in touch with your pets. Please give us a call and set a time to see our feline boarding facility.
VETERINARY SURPERVISED BOARDING HOTEL
We look forward to welcoming you and your pets to the Canadian Veterinary Hospital for boarding.
Please note that we were fully booked for all holidays last year, so please call and reserve for your pet well in advance!
Personal Veterinary Care to give you Peace of Mind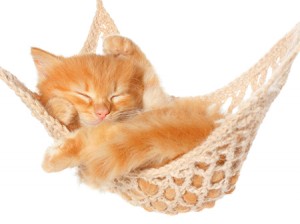 Going on holidays is always fun, but we all worry about our pets. At CVH we are committed to help make your vacation worry free. Our cat boarding is upstairs, with four windows, completely separate from our hospital, in a beautiful well lit airy suite that is quiet and safe.
Our veterinarians check every guest daily, as do our technicians, and animal care team. We all love animals, and do everything to help them relax and feel at home. We are dedicated to giving them the best care while you are away.
We use the highest possible standards of cleanliness and sterility, using Bio-safe imported products to prevent infectious disease.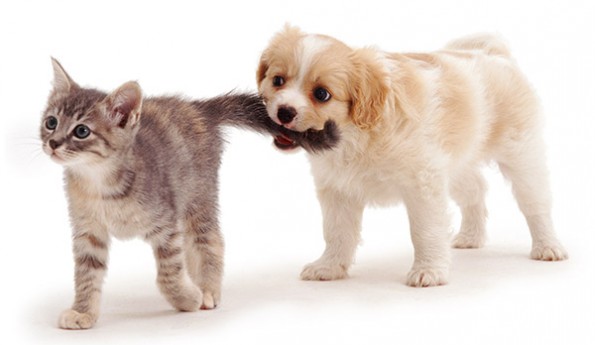 Our professional team is here to ensure your pet's vacation is as enjoyable as yours
It is always wise to ask our veterinarians and staff for suggestions ahead of time to make your pets stay stress free.  The separation anxiety you and your pet feel, can be greatly reduced with advanced planning.  So whether it is for a weekend or a longer stay we will do our best to make this a five star experience.
Our fees are competitive and affordable, and include a mandatory free comprehensive veterinary exam on arrival, to ensure each guest is healthy and free from infectious disease.  All cats must be treated for internal and external parasites according to the manufacturers recommendations.  We also require cats to be fully up to date on the combination vaccine of rhinotracheitis , panleukopenia and calici, and their rabies vaccine.  We strongly recommend feline leukemia vaccines for all pets coming in for boarding.    This is to ensure all pets are fully protected while in our care.
Our fees are charged per day and include royal canin kitten or cat food, bottled water, kitty litter, three times a day thorough cleaning, and of course air conditioning.  Most important, they receive lots of love and plenty of attention in their holiday accommodation.
We provide this boarding service for our own patients and review each and every pet's medical history prior to arrival.
For their safety we have 24 hour video surveillance in all areas including boarding, staff who are on site round the clock, fire extinguishers, smoke detectors, safety latches and double doors, daily sheets where we monitor your pets activity, mood, weight, appetite, urine and stool.  We take their care and happiness very seriously.   There are no dogs in this upstairs quiet cat friendly haven.  Dogs are kept on the main floor and completely separate from the boarding kitties.
We welcome you to bring safe treats and toys. We do not ever re-use the same bed, cat scratch post or tree from pet to pet, as this is how disease can be passed from cat to cat.  If it can not be sterilized it is not safe.
We believe in safety first, and therefore dogs must be up to date on vaccines (Rabies, Distemper/Parvo/Lepto series, and Kennel Cough (Bordetella) prior to boarding.  They also must in our presence have preventative tick medication (either frontline or advantage), and have a proper tick collar.   As ticks are common in Doha, and transmit a serious disease called Ehrlichiosis, we do not take any chances with the safety of our CVH pets.   We also administer monthly deworming for intestinal parasites when coming into the hospital, and in this way we prevent parasitic disease in the hospital setting.   This is imperative as dogs are being walked in our yard and adjacent areas, and we are particular about cleanliness and sterility for pets and people.
Most pets who are boarding may sleep a lot as they do at home.  However it is very important that they receive stimulation and exercise.  Dogs are walked and have play time 3 – 4 times a day based on your instructions.  Cats can be let out in a special supervised play area that is completely cleaned and disinfected between pets.  We can spend extra one-on-one fun time and fine tune that to your pets preferences and your requests!
Older pets or pets with special needs will receive the special care they need, including veterinary care when required.   Whether it be hospital observation, medication, special food, bedding or extra attention, we will do our very best to accommodate their needs.
We are not just a boarding kennel – we are here to provide affordable Veterinary Supervised Holidays for your pets, and their health, safety and happiness is our top priority.
Please let us know what we can do to help when booking, and again discuss this with the doctor on arrival.