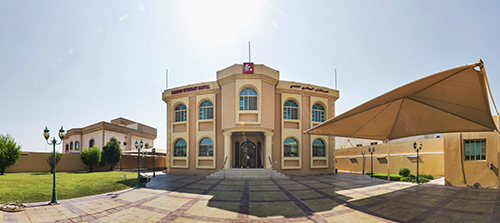 Visit us!
Near the Intersection of Arab League, Jelaiah and Duhail Streets
P.O. Box 209341, Jelaiah, Doha, Qatar
Phone: (974) 4411 8850
Email: [email protected]
Relocation: [email protected]
After Hours Emergency: (974) 3340 9300

Hours:
We are open 24/7
*We are open midnight to 8:00am for emergency cases
*During Prayer Time On Fridays between 11:00 am and 1:00 pm we are closed for everything except for absolute emergencies.
GPS Coordinates: 25.356642, 51.478889
Click Here for Written Directions
Exceptional Pet Care in Doha, Qatar!
The Canadian Veterinary Hospital in Doha Qatar is located on Arab League Street, in the neighborhood of Jelaiah, city of Doha.
We are close the the neighborhood of Duhail, and are just south of College of the North Atlantic and beside Jelaiah Complex. CVH is at the intersection of Arab League Street and Jelaiah – Duhail Streets, know as  The College of the North Atlantic (Jeryan Nejaima) Traffic Signal.  We are on the same street as Little Genius Nursery School.
The Canadian Veterinary Hospital is south west of Qatar University, North east of Landmark Mall. We are close to Lusail, The Pearl, West Bay Lagoon, West Bay, Duhail, Education City and Sidra.
There is ample on street and on site parking, and as we back onto Arab League Street the hospital faces onto a quiet side street.
Canadian Veterinary Hospital is fully equipped and prepared to handle emergencies during office hours. If an emergency should occur during these hours please call us first at 4411 8850 to let us know you are on the way.
If we are closed or not responding to your call and it is after hours, please call our after hours Emergency Number 3340 9300 and let the doctor on call know your pet needs urgent assistance.
** please do not rely on email alone for an after hours emergency as this will result in unnecessary delays for your pet's care.