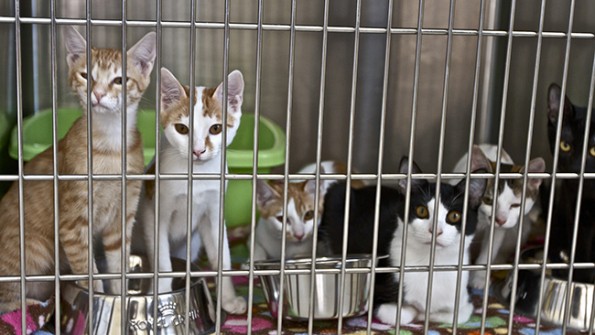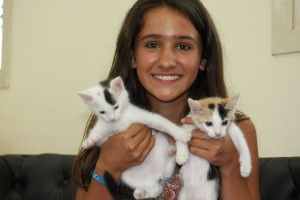 The New Year brings with it new challenges and one of our aims here at Canadian Vet Clinic is to find forever homes for all of the pets in our orphanage.
Generally speaking, the Qatar community is extremely generous when it comes to caring for pets and we are very grateful for the support that we receive. It is, indeed, thanks to the commitment of the local community that we have successfully been able to find forever homes for a significant number of pets in our care.
Sadly, however, it is often during the festive and holiday periods that we see an increase in the number of abandoned pets as owners take time off to go away, or relocate, leaving them to fend for themselves. This year is no exception. It can be an extremely traumatic time for these pets, who cannot begin to understand why they have been abandoned, and we feel that it is our duty to take them in and provide them with water, food and shelter.
Cats and dogs, nevertheless, need love and affection. They are part of our families and should never be cast out or abandoned because we move, get tired of them or get upset if they make a mistake. They provide us with unconditional love, loyalty and dedication – teaching us empathy, compassion and how to care for others – and depend on us to show them the understanding, respect and kindness they demonstrate to us each and every day.
However, whilst we can gain so much from having a pet of our own, it is important to remember that adopting a new member of the family is a lifetime commitment and one that should not be taken lightly. Pets, like humans, come in all shapes and sizes and it is essential to carefully consider the characteristics and needs of your chosen pet before agreeing to an adoption (for example: is this breed of dog suitable for a family with small children? Can I provide this dog with the exercise he needs on a daily basis?).
We have a number of adorable cats and dogs in our care at this moment. Please help us to find forever homes for these beautiful pets by spreading the word. Come in and visit us soon at Canadian Veterinary Hospital in Doha, even if just to offer some love and encouragement. We greatly appreciate your caring!