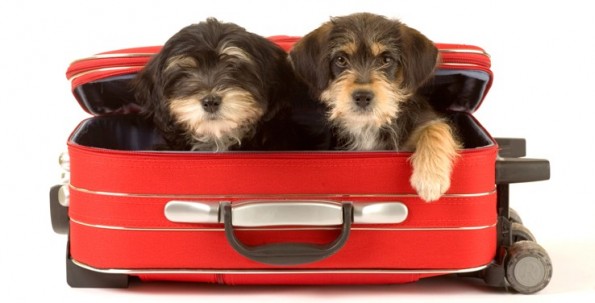 Moving house can be a very stressful time for both owners and their pets. Relocation agents can help to reduce some of this stress by taking care of the entire pet relocation process for you, thus allowing you to focus on other issues in the knowledge that your pet's interests are being well looked-after.
There are many pet relocation agents out there, but not all will provide the same level of service and attention to detail. There are many factors to consider when choosing a pet relocation agent and we recommend that you undertake some research before making your decision. Remember that the cheapest option may not always be the best – what is important is the comfort, safety and well-being of your beloved pet!
The complexities of making plans to travel with your pet can be overwhelming. The best advice is to 'plan early' and allow yourselves lots of time. Depending on your final destination, pet travel arrangements can take from a few days, to seven months or more.
At CVH, we understand the ins and outs of pet relocation like nobody else and are here to assist you every step of the way. We offer the most complete pet relocation services in Qatar and our talented, detail-orientated team includes an IPATA member veterinarian with more than 20 years of experience in pet relocation in the Gulf.
We are the only relocation specialists in Qatar with LAR (LIve Animal Regulations) training, ensuring that live animals continue to be transported humanely and in compliance with airline regulations and animal welfare standards.
Further information regarding our comprehensive relocation services is available at https://canvethospital.com/pet-relocation/
If you would like to discuss any aspect of pet relocation with us, no matter how big or small, please contact our relocation team at relocation@canvethospital.com or call us on (974) 4411 8850. We will be happy to assist you!
The team at the Canadian Veterinary Hospital, Doha, Qatar